Beurer PO30 Fingertip Pulse Oximeter
Rated 5.00 out of 5 based on

1

customer rating

01

(

1

Review

)
৳ 6,500 (-8%)
Product details of Beurer PO30 Pulse Oximeter
Display with 6 available views
Adjustable display brightness
Low battery indicator
Automatic switch-off
Simple and completely pain-free measurement
Suitable for sports at high altitudes
Brand: Beurer
Model: PO30
Country: Germany
Warranty: 01 years

Frequently Bought Together

Product Description
The Beurer PO30 Pulse Blood Oxygen Monitor is a simple and completely pain-free measuring device showing a graphical display of arterial oxygen saturation and heart rate. Oxygen saturation indicates the percentage of hemoglobin in the blood that is loaded with oxygen. Measurements are taken by two rays of light with different wavelengths on the finger inserted inside the housing. Can be used to detect if there are underlying illnesses such as; cardiac insufficiency, respiratory diseases, asthma, or even heart failure. Suitable for sports at high altitudes, for example, mountaineering, skiing, and aviation sports. Particularly suitable for people with heart failure, bronchial asthma, and chronic obstructive pulmonary diseases.
The FL color display offers four available viewing options and adjustable display brightness. Complete with carrying strap and belt pouch.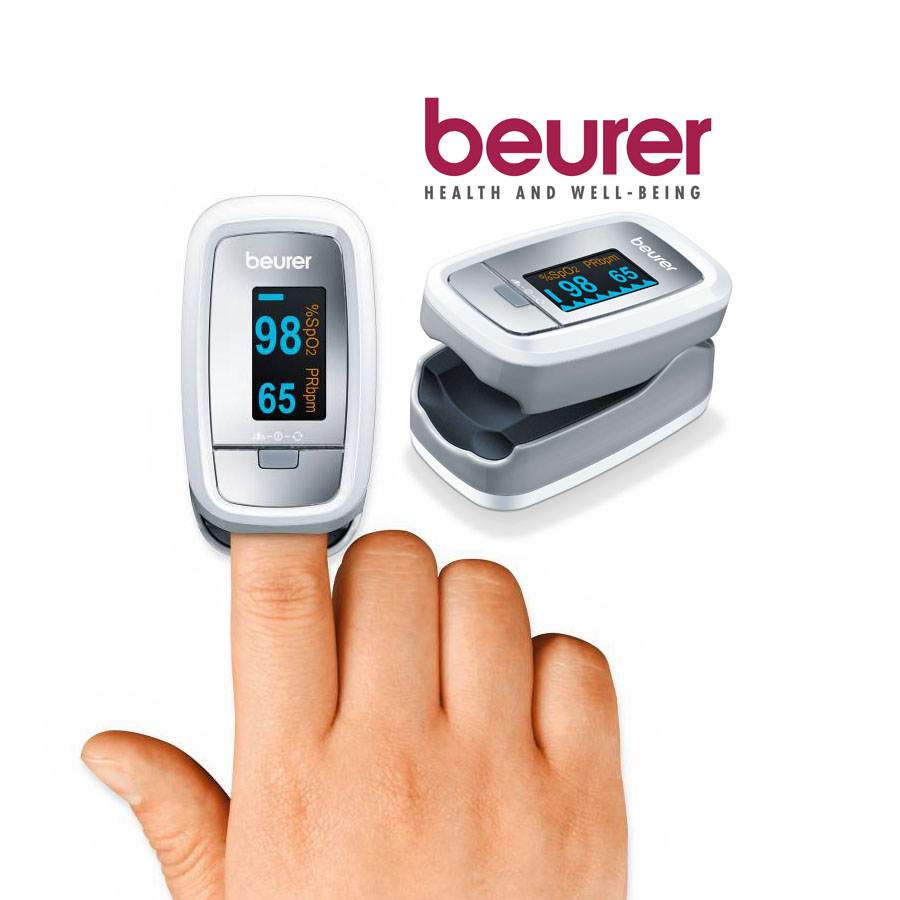 The pulse oximeter is your companion for regular measurement of your arterial oxygen saturation and heart rate. It can be used for sports at high altitudes. The measured values can be conveniently transferred to the PC via the USB cable.
Measurement of arterial oxygen saturation (SpO2) and heart rate (pulse)
A lithium-ion battery can be charged by USB
USB cable for transferring measured values to your PC
Particularly suitable for persons with: Heart failure, Chronic obstructive pulmonary diseases, Bronchial asthma
Also suitable for sports at high altitudes
XL color display with 4 available views
Adjustable display brightness
Graphic pulse display
Optional pulse tone
Small and light – for use at home and on the move
Alarm function – limit values can be set individually
Recording of up to 24 hours
PC software for a detailed display
Automatic switch-off
Battery status indicator
Incl. strap, belt pouch, USB cable, USB charger, and software
Metal storage box
Medical device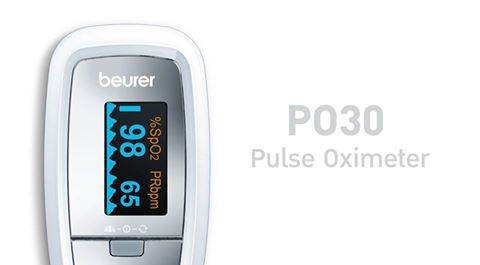 Items in a Box:
1. Pulse Oximeter Machine
2. Belt pouch
3. Battery
4. User manual
কিভাবে অর্ডার করবেন?
মেডিস্টোরের ওয়েবসাইটে পণ্যটি অর্ডার করতেঃ আপনার পছন্দের পণ্যটি অর্ডার করতে Buy Now এবং একের অধিক পণ্য ক্রয় করতে Add to cart এ ক্লিক করুন। তারপর Product Checkout এ ক্লিক করে প্রয়োজনীয় তথ্য নিয়ে অর্ডার ফর্মটি ফিলাপ করুন।
পেমেন্টঃ
১) Debit/Credit Card or Online Banking & Mobile Wallet Payment: যে কোন ব্যাংক এর ভিসা বা মাস্টার কার্ড এর পেমেন্ট করতে চাইলে Payment Mode এ গিয়ে SSL Commesrz সিলেক্ট করুন। এরপর আপনার কারড/ব্যাংক/মোবাইল ওয়েলেট সিলেক্ট করুন। পেমেন্ট প্রসেসিং করে অর্ডার নিশ্চিত করুন। পেমেন্ট নিশ্চিত হলে এবার আপনার মোবাইল ম্যাসেজ এবং ইমেইল চেক করে অর্ডার হয়েছে কিনা নিশ্চিত হউন।
২) Bkash Payment: Payment Mode এ গিয়ে বিকাশে পেমেন্ট করতে চাই- Bkash Payment সিলেক্ট করে আপনার বিকাশ নাম্বার থেকে পেমেন্ট অপশনে গিয়ে "Make Payment" আমাদের ০১৩১৬৪০০৭৬৮ এ পেমেন্ট করে আপনার বিকাশ নাম্বার এবং ট্রাঞ্জেকশান আইডি দিয়ে Order Place করুন। পেমেন্ট নিশ্চিত হলে এবার আপনার মোবাইল ম্যাসেজ এবং ইমেইল চেক করে অর্ডার হয়েছে কিনা নিশ্চিত হউন।
৩) Nagad/Rocket Payment: Send Money তে গিয়ে Send Money সিলেক্ট করে আপনার নগদ/রকেট নাম্বার থেকে সেন্ড অপশনে গিয়ে "Send Money" আমাদের ০১৯৮৮১২১২১২ এ সেন্ড করে আপনারনগদ/রকেট নাম্বার এবং ট্রাঞ্জেকশান আইডি দিয়ে Order Place করুন। পেমেন্ট নিশ্চিত হলে এবার আপনার মোবাইল ম্যাসেজ এবং ইমেইল চেক করে অর্ডার হয়েছে কিনা নিশ্চিত হউন।

ডেলিভারি প্রক্রিয়াঃ
১) ঢাকার মেট্রোপলিটন এরিয়া: আমাদের নিজস্ব ডেলিভারি ম্যানের সাহায্য ১২-২৪ ঘন্টায় নিশ্চিত হোম ডেলিভারী করা হয়। ডেলিভারি চার্জ – ৫০ টাকা মাত্র।
২) ঢাকার বাহিরে (সারা বাংলাদেশ): এস এ পরিবহন, সুন্দরবন, জননী, করতোয়া কুরিয়ার এর মাধ্যমে সারা বাংলাদেশেই ২৪-৩৬ ঘন্টায় নিশ্চিত ডেলিভারি করা হয়। ডেলিভারি চার্জ – ১০০ টাকা মাত্র
অর্ডার করার আরও বিস্তারিত জানতে ভিডিওটি দেখুনঃ
Average Rating
5.00
Rated 5.00 out of 5 based on

1

customer rating
01
(

1

Review

)