-

19

%
Roll over image to zoom in
Click to open expanded view
Chicco Soft & Dream 3way Baby Carrier
Rated 5.00 out of 5 based on

1

customer rating

01

(

1

Review

)
৳ 3,200 (-19%)
Soft and comfortable to sit.
Three carrying positions.
Easy to unlock and fasten.
Easy to put your baby into it.
Adjustable belt with buckle.
Superior design ensures ideal weight distribution.
Comfortable padded shoulder straps.
Materials: Cotton and plastic buckle.
Load: 3.5 – 9 kg
Brand Chicco
Origin Italy
Frequently Bought Together

Product Description
The Soft and Dream baby carrier ensures comfort for babies of all ages. There are three carrying positions: lying from birth, for when they are very young, so they can sleep whenever they want, parent-facing, during the period when they benefit from constant contact and protection and forward-facing when they get older and start to observe the world around them. Soft and Dream also has extra padded shoulder straps to make it ultra-comfy for parents to wear.
It also has a "Easy Carrying System" to ensure maximum stability for the baby and minimum effort for parents when the baby is in the lying position. For extra protection in the lying position, the carrier features a hood section, which can be removed.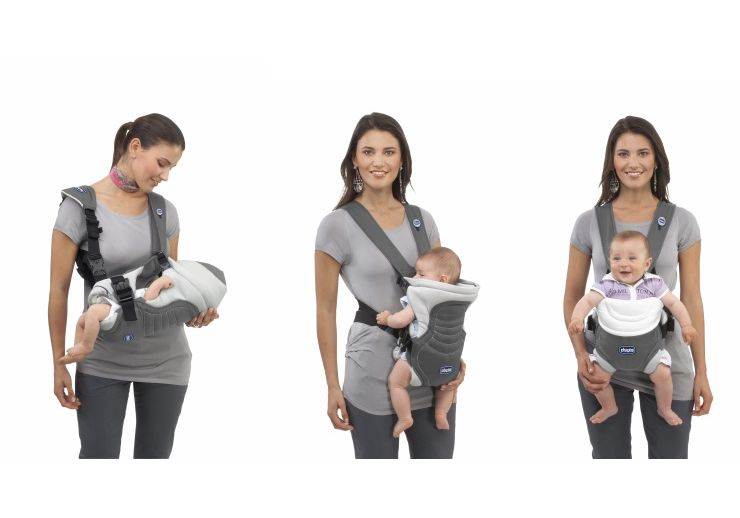 Key Features
The side adjustment allows you to adjust the baby carrier to all body sizes and every phase of baby's growth
We have red color in stock as shown in photos. Ideal from birth, up to 9 kgs of weight anatomical padding, in a breathable fabric, to support baby's back
The side adjustment with buckle and double security lock ensures the perfect fit of the carrier to the baby's body
Soft &dream, the baby carrier with 3 carrying positions. 1) "Sleep well" lying position. 2) Facing mummy 3) facing forward.
Soft & dream baby carrier follows the growth of your child in every season while ensuring maximum comfort

কিভাবে অর্ডার করবেন?
মেডিস্টোরের ওয়েবসাইটে পণ্যটি অর্ডার করতেঃ আপনার পছন্দের পণ্যটি অর্ডার করতে Buy Now এবং একের অধিক পণ্য ক্রয় করতে Add to cart এ ক্লিক করুন। তারপর Product Checkout এ ক্লিক করে প্রয়োজনীয় তথ্য নিয়ে অর্ডার ফর্মটি ফিলাপ করুন।
পেমেন্টঃ
১) Debit/Credit Card or Online Banking & Mobile Wallet Payment: যে কোন ব্যাংক এর ভিসা বা মাস্টার কার্ড এর পেমেন্ট করতে চাইলে Payment Mode এ গিয়ে SSL Commesrz সিলেক্ট করুন। এরপর আপনার কারড/ব্যাংক/মোবাইল ওয়েলেট সিলেক্ট করুন। পেমেন্ট প্রসেসিং করে অর্ডার নিশ্চিত করুন। পেমেন্ট নিশ্চিত হলে এবার আপনার মোবাইল ম্যাসেজ এবং ইমেইল চেক করে অর্ডার হয়েছে কিনা নিশ্চিত হউন।
২) Bkash Payment: Payment Mode এ গিয়ে বিকাশে পেমেন্ট করতে চাই- Bkash Payment সিলেক্ট করে আপনার বিকাশ নাম্বার থেকে পেমেন্ট অপশনে গিয়ে "Make Payment" আমাদের ০১৩১৬৪০০৭৬৮ এ পেমেন্ট করে আপনার বিকাশ নাম্বার এবং ট্রাঞ্জেকশান আইডি দিয়ে Order Place করুন। পেমেন্ট নিশ্চিত হলে এবার আপনার মোবাইল ম্যাসেজ এবং ইমেইল চেক করে অর্ডার হয়েছে কিনা নিশ্চিত হউন।
৩) Nagad/Rocket Payment: Send Money তে গিয়ে Send Money সিলেক্ট করে আপনার নগদ/রকেট নাম্বার থেকে সেন্ড অপশনে গিয়ে "Send Money" আমাদের ০১৯৮৮১২১২১২ এ সেন্ড করে আপনারনগদ/রকেট নাম্বার এবং ট্রাঞ্জেকশান আইডি দিয়ে Order Place করুন। পেমেন্ট নিশ্চিত হলে এবার আপনার মোবাইল ম্যাসেজ এবং ইমেইল চেক করে অর্ডার হয়েছে কিনা নিশ্চিত হউন।

ডেলিভারি প্রক্রিয়াঃ
১) ঢাকার মেট্রোপলিটন এরিয়া: আমাদের নিজস্ব ডেলিভারি ম্যানের সাহায্য ১২-২৪ ঘন্টায় নিশ্চিত হোম ডেলিভারী করা হয়। ডেলিভারি চার্জ – ৫০ টাকা মাত্র।
২) ঢাকার বাহিরে (সারা বাংলাদেশ): এস এ পরিবহন, সুন্দরবন, জননী, করতোয়া কুরিয়ার এর মাধ্যমে সারা বাংলাদেশেই ২৪-৩৬ ঘন্টায় নিশ্চিত ডেলিভারি করা হয়। ডেলিভারি চার্জ – ১০০ টাকা মাত্র
অর্ডার করার আরও বিস্তারিত জানতে ভিডিওটি দেখুনঃ
Average Rating
5.00
Rated 5.00 out of 5 based on

1

customer rating
01
(

1

Review

)