Bionime Rightest GM700SB Bluetooth Glucose Meter
৳ 2,100 (-7%)
Bionime Rightest GM700SB Bluetooth Glucose Meter
Free 10-pieces strip
Bluetooth function
Results in 8 seconds
35 – 48% HCT range
39.0 x 29.0mm display area
10 – 600mg/dL measuring range
95.0 x 43.8 x 13.0mm dimension
Frequently Bought Together

Product Description
The GM700S is a premium meter featuring FAD-GDH reagent technology to minimize oxygen interference and keep you updated with results you can trust. Accepts a wide HCT range and comes with helpful meal markers to keep you as informed as possible.
Full compliance with EN ISO 15197: 2015 and ISO 15197: 2013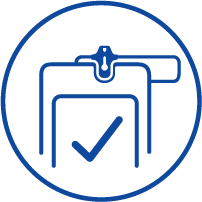 Auto-Coding
Eliminates the need for manual coding and delivers maximum accuracy.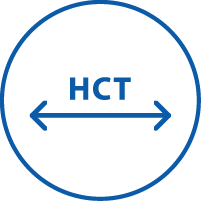 Wide HCT Range
Suitable for neonatal and anemic patients.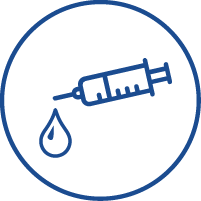 Various Blood Samples Accepted
Allows capillary, venous and arterial blood.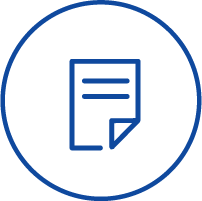 Complete Blood Sugar Management*
Add notes, photos and status indicators for more complete entries.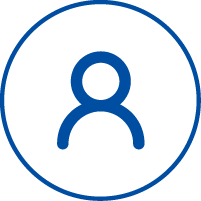 Personalization*
Set blood glucose targets and customize your measurement schedule.

Intuitive Statistics Dashboard*
Useful data is presented clearly.
Free 10-pieces strip
Bluetooth function
Results in 8 seconds
35 – 48% HCT range
39.0 x 29.0mm display area
10 – 600mg/dL measuring range
95.0 x 43.8 x 13.0mm dimension
Rightest Bluetooth BGMs
Unlock the full potential of seamless data transfer
Simple Storage
Immediate Upload
Glucose Analysis
*Bluetooth connectivity is available with GM700SB only. Transfer results wirelessly to the Rightest CARE App.
কিভাবে অর্ডার করবেন?
মেডিস্টোরের ওয়েবসাইটে পণ্যটি অর্ডার করতেঃ আপনার পছন্দের পণ্যটি অর্ডার করতে Buy Now এবং একের অধিক পণ্য ক্রয় করতে Add to cart এ ক্লিক করুন। তারপর Product Checkout এ ক্লিক করে প্রয়োজনীয় তথ্য নিয়ে অর্ডার ফর্মটি ফিলাপ করুন।
পেমেন্টঃ
১) Debit/Credit Card or Online Banking & Mobile Wallet Payment: যে কোন ব্যাংক এর ভিসা বা মাস্টার কার্ড এর পেমেন্ট করতে চাইলে Payment Mode এ গিয়ে SSL Commesrz সিলেক্ট করুন। এরপর আপনার কারড/ব্যাংক/মোবাইল ওয়েলেট সিলেক্ট করুন। পেমেন্ট প্রসেসিং করে অর্ডার নিশ্চিত করুন। পেমেন্ট নিশ্চিত হলে এবার আপনার মোবাইল ম্যাসেজ এবং ইমেইল চেক করে অর্ডার হয়েছে কিনা নিশ্চিত হউন।
২) Bkash Payment: Payment Mode এ গিয়ে বিকাশে পেমেন্ট করতে চাই- Bkash Payment সিলেক্ট করে আপনার বিকাশ নাম্বার থেকে পেমেন্ট অপশনে গিয়ে "Make Payment" আমাদের ০১৩১৬৪০০৭৬৮ এ পেমেন্ট করে আপনার বিকাশ নাম্বার এবং ট্রাঞ্জেকশান আইডি দিয়ে Order Place করুন। পেমেন্ট নিশ্চিত হলে এবার আপনার মোবাইল ম্যাসেজ এবং ইমেইল চেক করে অর্ডার হয়েছে কিনা নিশ্চিত হউন।
৩) Nagad/Rocket Payment: Send Money তে গিয়ে Send Money সিলেক্ট করে আপনার নগদ/রকেট নাম্বার থেকে সেন্ড অপশনে গিয়ে "Send Money" আমাদের ০১৯৮৮১২১২১২ এ সেন্ড করে আপনারনগদ/রকেট নাম্বার এবং ট্রাঞ্জেকশান আইডি দিয়ে Order Place করুন। পেমেন্ট নিশ্চিত হলে এবার আপনার মোবাইল ম্যাসেজ এবং ইমেইল চেক করে অর্ডার হয়েছে কিনা নিশ্চিত হউন।

ডেলিভারি প্রক্রিয়াঃ
১) ঢাকার মেট্রোপলিটন এরিয়া: আমাদের নিজস্ব ডেলিভারি ম্যানের সাহায্য ১২-২৪ ঘন্টায় নিশ্চিত হোম ডেলিভারী করা হয়। ডেলিভারি চার্জ – ৫০ টাকা মাত্র।
২) ঢাকার বাহিরে (সারা বাংলাদেশ): এস এ পরিবহন, সুন্দরবন, জননী, করতোয়া কুরিয়ার এর মাধ্যমে সারা বাংলাদেশেই ২৪-৩৬ ঘন্টায় নিশ্চিত ডেলিভারি করা হয়। ডেলিভারি চার্জ – ১০০ টাকা মাত্র
অর্ডার করার আরও বিস্তারিত জানতে ভিডিওটি দেখুনঃ