-

33

%
Roll over image to zoom in
Click to open expanded view
Healthy Boby Smart Non-contact Infrared Thermometer with CE Rosh FCC Certificate
৳ 4,500 (-33%)
Display screen: 3-color backlight LCD digital display
Fast and accurate temperature measurement.
Fast and accurate measurement to obtain correct result instantly
It is durable advanced infrared technology,
Use the probe head without times limitation.
CE, ROHS, FCC standard is approved
Operate with one button, very simper to use.
Every time using, the last temperature would be shown.
Green backlight, easy to read the screen.
1 Year Warranty
Brand Healthy Boby
Frequently Bought Together
Product Description
Healthy Boby Smart Non-contact Infrared Thermometer with CE Rosh FCC Certificate
This infrared thermometer is used for measuring the temperature of the object's surface, which is applicable for various hot, hazardous, or hard to reach objects without contact safely and quickly. This unit consists of an optics system, photoelectric sensor, signal amplifier, signal process circuit, and LCD. The optics system collects the infrared energy emitted by the object and focus on the sensor. The sensor translates the energy into an electrical signal which will be turned out to be readings shown on the LCD by the signal amplifier and signal process circuit.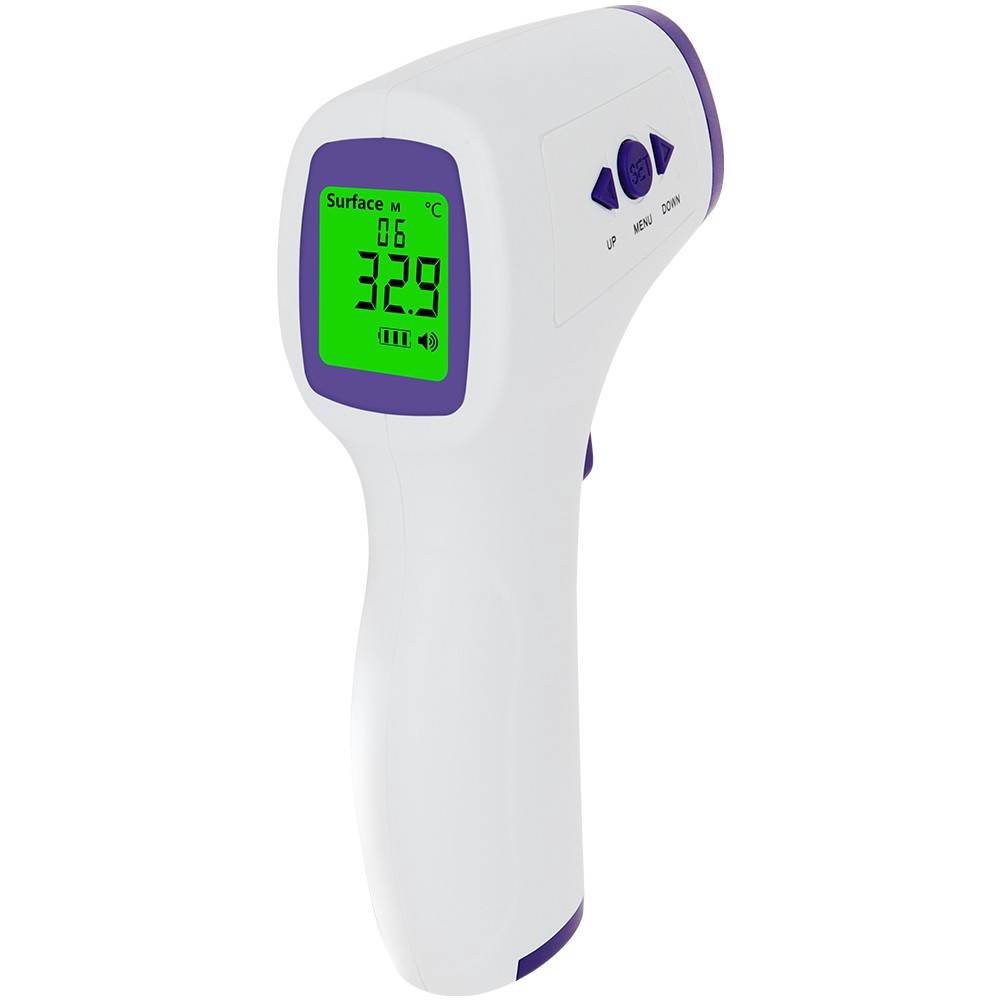 12:1 Distance to Spot Ratio
Laser pointer for accurate target aiming
LCD backlight for operation under poor illumination
Simple one-handed operation
Emissivity: 0.95 preset
Spectral response: 8~14um
Low battery indication
Automatic Power off in 7 seconds without any operation
Display hold, Scan function
CE, ROHS, FCC standard is approved.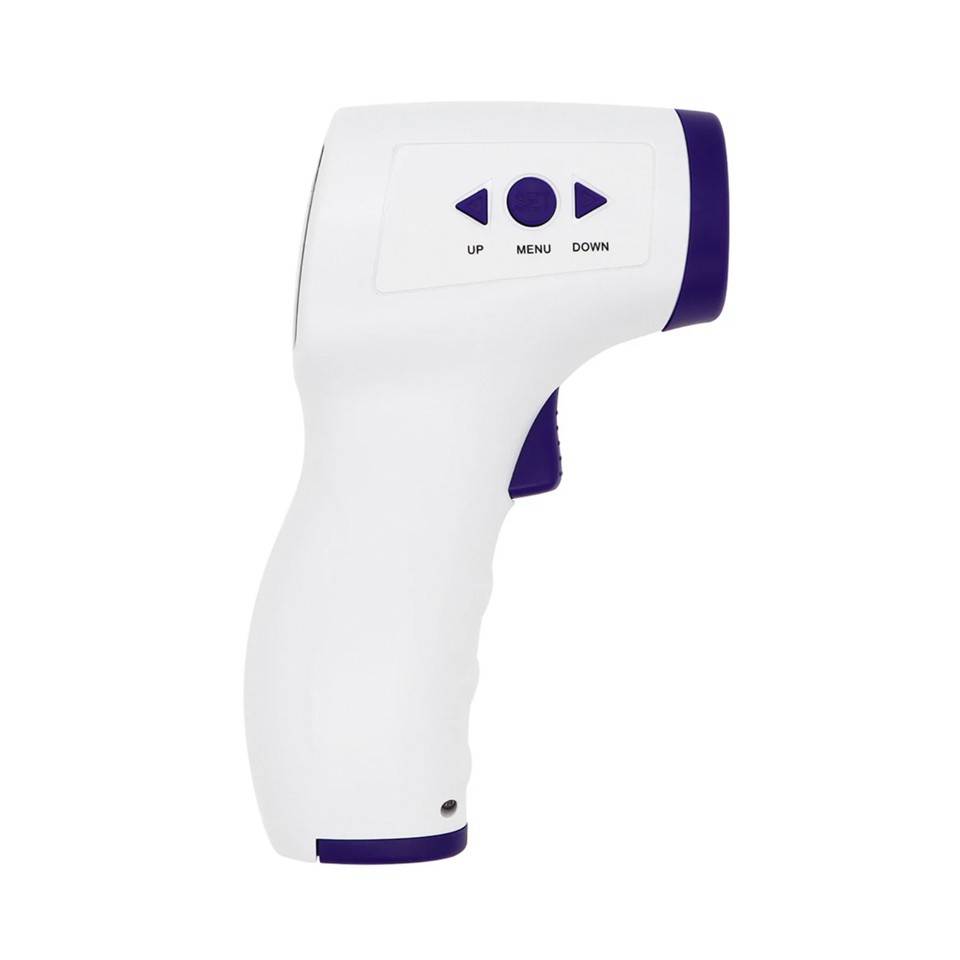 This thermometer is used for measuring the temperature of the human body and object surface.
High-sensitivity infrared thermometer, non-contact, safe to use.
Digital display, quick response, easy to read the measurement results.
With automatic shutdown function. Supports sound prompt when the temperature is too high.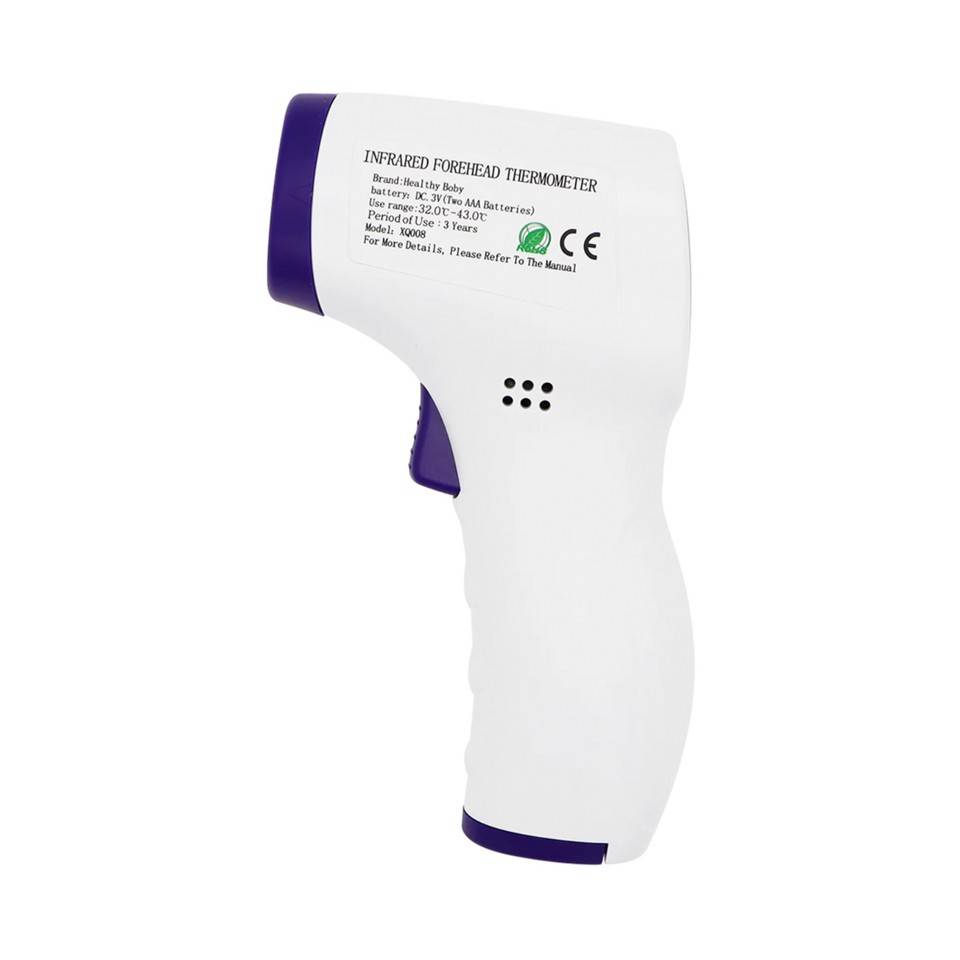 কিভাবে অর্ডার করবেন?
মেডিস্টোরের ওয়েবসাইটে পণ্যটি অর্ডার করতেঃ আপনার পছন্দের পণ্যটি অর্ডার করতে Buy Now এবং একের অধিক পণ্য ক্রয় করতে Add to cart এ ক্লিক করুন। তারপর Product Checkout এ ক্লিক করে প্রয়োজনীয় তথ্য নিয়ে অর্ডার ফর্মটি ফিলাপ করুন।
পেমেন্টঃ
১) Debit/Credit Card or Online Banking & Mobile Wallet Payment: যে কোন ব্যাংক এর ভিসা বা মাস্টার কার্ড এর পেমেন্ট করতে চাইলে Payment Mode এ গিয়ে SSL Commesrz সিলেক্ট করুন। এরপর আপনার কারড/ব্যাংক/মোবাইল ওয়েলেট সিলেক্ট করুন। পেমেন্ট প্রসেসিং করে অর্ডার নিশ্চিত করুন। পেমেন্ট নিশ্চিত হলে এবার আপনার মোবাইল ম্যাসেজ এবং ইমেইল চেক করে অর্ডার হয়েছে কিনা নিশ্চিত হউন।
২) Bkash Payment: Payment Mode এ গিয়ে বিকাশে পেমেন্ট করতে চাই- Bkash Payment সিলেক্ট করে আপনার বিকাশ নাম্বার থেকে পেমেন্ট অপশনে গিয়ে "Make Payment" আমাদের ০১৩১৬৪০০৭৬৮ এ পেমেন্ট করে আপনার বিকাশ নাম্বার এবং ট্রাঞ্জেকশান আইডি দিয়ে Order Place করুন। পেমেন্ট নিশ্চিত হলে এবার আপনার মোবাইল ম্যাসেজ এবং ইমেইল চেক করে অর্ডার হয়েছে কিনা নিশ্চিত হউন।
৩) Nagad/Rocket Payment: Send Money তে গিয়ে Send Money সিলেক্ট করে আপনার নগদ/রকেট নাম্বার থেকে সেন্ড অপশনে গিয়ে "Send Money" আমাদের ০১৯৮৮১২১২১২ এ সেন্ড করে আপনারনগদ/রকেট নাম্বার এবং ট্রাঞ্জেকশান আইডি দিয়ে Order Place করুন। পেমেন্ট নিশ্চিত হলে এবার আপনার মোবাইল ম্যাসেজ এবং ইমেইল চেক করে অর্ডার হয়েছে কিনা নিশ্চিত হউন।

ডেলিভারি প্রক্রিয়াঃ
১) ঢাকার মেট্রোপলিটন এরিয়া: আমাদের নিজস্ব ডেলিভারি ম্যানের সাহায্য ১২-২৪ ঘন্টায় নিশ্চিত হোম ডেলিভারী করা হয়। ডেলিভারি চার্জ – ৫০ টাকা মাত্র।
২) ঢাকার বাহিরে (সারা বাংলাদেশ): এস এ পরিবহন, সুন্দরবন, জননী, করতোয়া কুরিয়ার এর মাধ্যমে সারা বাংলাদেশেই ২৪-৩৬ ঘন্টায় নিশ্চিত ডেলিভারি করা হয়। ডেলিভারি চার্জ – ১০০ টাকা মাত্র
অর্ডার করার আরও বিস্তারিত জানতে ভিডিওটি দেখুনঃ