Accu-Chek Softclix Lancets – 100pc
Rated 5.00 out of 5 based on

1

customer rating

01

(

1

Review

)
৳ 150
• For use with the Accu-Chek Softclix Lancing Device
• 28G lancets for a smoother entry
• 100pc lancets
Frequently Bought Together
Product Description
Accu-Chek Softclix lancets 

are designed to pierce the tip of the finger or ear canal in a simple and almost painless way

.
• For use with the Accu-Chek Softclix Lancing Device
• 28G lancets for a smoother entry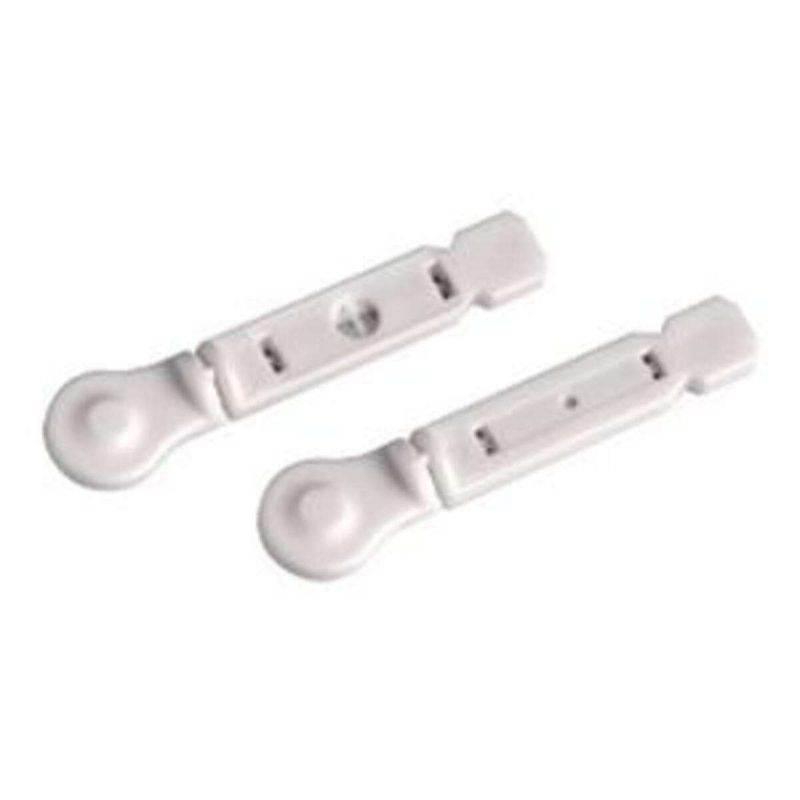 Performing a Fingerstick
1. Pull the cap off the lancing device
2. Remove any lancets already in the device by holding the device downward and sliding the ejector forward to release the lancet into a sharps container
3. Firmly insert a new lancet until it snaps into place
4. Twist the protective cap on the lancet to remove it
5. Snap on the cap after lining up the notches on the device
6. Select the desired depth then press the plunger on the end all the way down until you hear a click, a yellow dot will appear in the center of the clear release button
7. Wash your hands thoroughly and massage the fingertip for 3 seconds
8. Hold the lancing device firmly against the side of your fingertip and then press the release button
9. Gently squeeze your finger to get a small drop of blood
10. Apply the drop to the test strip
11. Remove the used lancet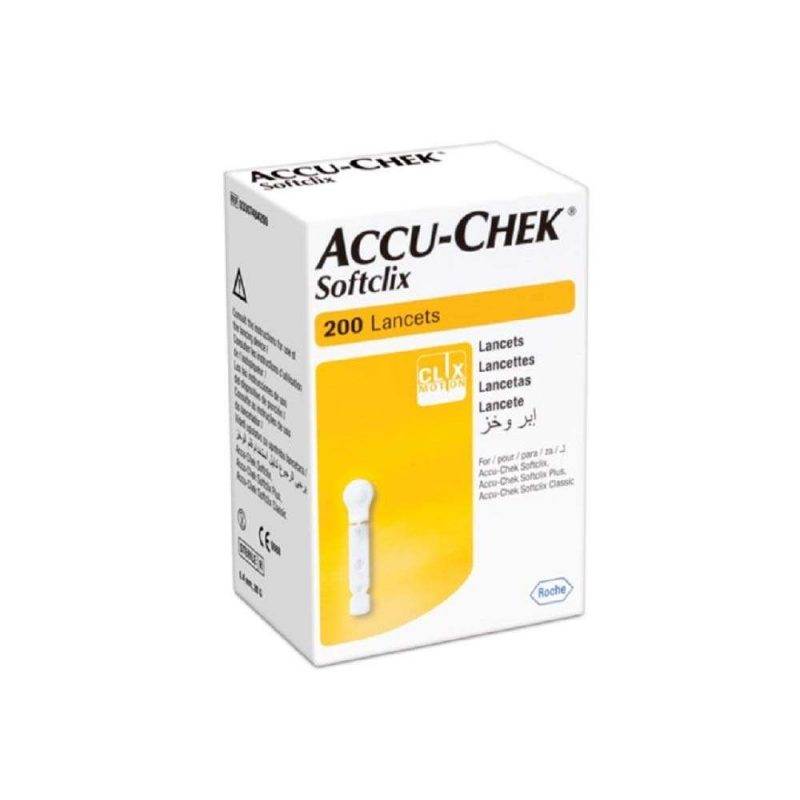 কিভাবে অর্ডার করবেন?
মেডিস্টোরের ওয়েবসাইটে পণ্যটি অর্ডার করতেঃ আপনার পছন্দের পণ্যটি অর্ডার করতে Buy Now এবং একের অধিক পণ্য ক্রয় করতে Add to cart এ ক্লিক করুন। তারপর Product Checkout এ ক্লিক করে প্রয়োজনীয় তথ্য নিয়ে অর্ডার ফর্মটি ফিলাপ করুন।
পেমেন্টঃ
১) Debit/Credit Card or Online Banking & Mobile Wallet Payment: যে কোন ব্যাংক এর ভিসা বা মাস্টার কার্ড এর পেমেন্ট করতে চাইলে Payment Mode এ গিয়ে SSL Commesrz সিলেক্ট করুন। এরপর আপনার কারড/ব্যাংক/মোবাইল ওয়েলেট সিলেক্ট করুন। পেমেন্ট প্রসেসিং করে অর্ডার নিশ্চিত করুন। পেমেন্ট নিশ্চিত হলে এবার আপনার মোবাইল ম্যাসেজ এবং ইমেইল চেক করে অর্ডার হয়েছে কিনা নিশ্চিত হউন।
২) Bkash Payment: Payment Mode এ গিয়ে বিকাশে পেমেন্ট করতে চাই- Bkash Payment সিলেক্ট করে আপনার বিকাশ নাম্বার থেকে পেমেন্ট অপশনে গিয়ে "Make Payment" আমাদের ০১৩১৬৪০০৭৬৮ এ পেমেন্ট করে আপনার বিকাশ নাম্বার এবং ট্রাঞ্জেকশান আইডি দিয়ে Order Place করুন। পেমেন্ট নিশ্চিত হলে এবার আপনার মোবাইল ম্যাসেজ এবং ইমেইল চেক করে অর্ডার হয়েছে কিনা নিশ্চিত হউন।
৩) Nagad/Rocket Payment: Send Money তে গিয়ে Send Money সিলেক্ট করে আপনার নগদ/রকেট নাম্বার থেকে সেন্ড অপশনে গিয়ে "Send Money" আমাদের ০১৯৮৮১২১২১২ এ সেন্ড করে আপনারনগদ/রকেট নাম্বার এবং ট্রাঞ্জেকশান আইডি দিয়ে Order Place করুন। পেমেন্ট নিশ্চিত হলে এবার আপনার মোবাইল ম্যাসেজ এবং ইমেইল চেক করে অর্ডার হয়েছে কিনা নিশ্চিত হউন।

ডেলিভারি প্রক্রিয়াঃ
১) ঢাকার মেট্রোপলিটন এরিয়া: আমাদের নিজস্ব ডেলিভারি ম্যানের সাহায্য ১২-২৪ ঘন্টায় নিশ্চিত হোম ডেলিভারী করা হয়। ডেলিভারি চার্জ – ৫০ টাকা মাত্র।
২) ঢাকার বাহিরে (সারা বাংলাদেশ): এস এ পরিবহন, সুন্দরবন, জননী, করতোয়া কুরিয়ার এর মাধ্যমে সারা বাংলাদেশেই ২৪-৩৬ ঘন্টায় নিশ্চিত ডেলিভারি করা হয়। ডেলিভারি চার্জ – ১০০ টাকা মাত্র
অর্ডার করার আরও বিস্তারিত জানতে ভিডিওটি দেখুনঃ
Average Rating
5.00
Rated 5.00 out of 5 based on

1

customer rating
01
(

1

Review

)